Richard Dalton
Stylist for Princess Diana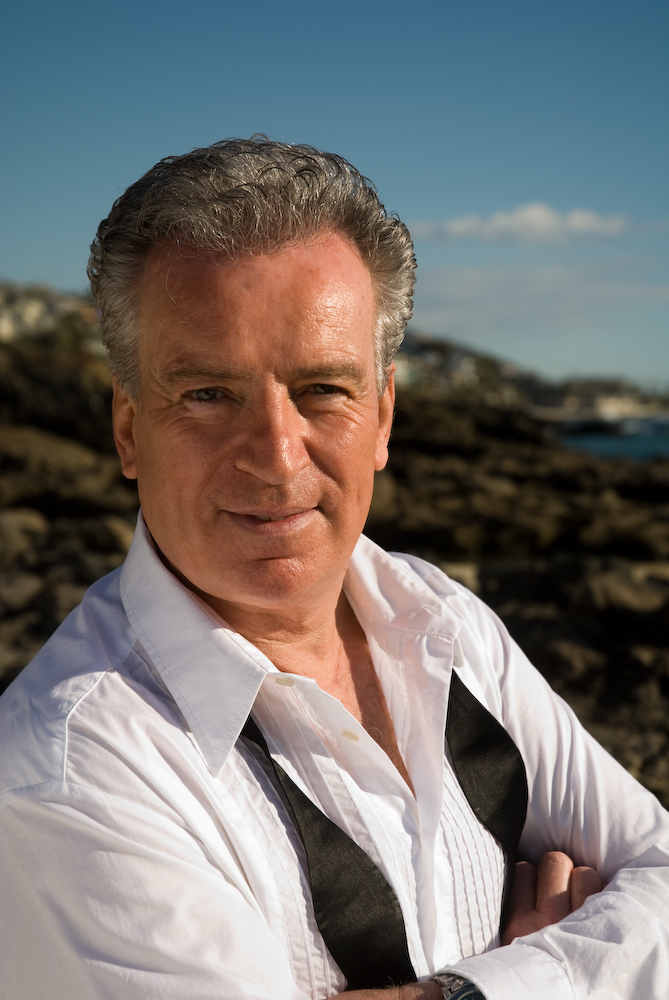 Direct from the beautiful hidden Lammermore Hills, south of Edinburgh, Scotland, Richard Dalton began his romance with hairdressing at the age 15 working at "Salon Henry" in a lovely little town called Morningside. It was a decision well made because Richard has become a global Star when it comes to his expertise and credentials. His professional journey is extraordinary, as is his talent he calls a "privilege" to share all over the world.  In fact, his charismatic passion for matching style to the client's lifestyle and look, instead of "the style du jour", jettisoned his work into the request of Royalty. From then on, his styles stopped the eyes on every continent because of one woman who became his friend and he, her stylist, Princess Diana.
Princess Diana knew she was in great hands because of his prior success. After winning the coveted scholarship to Vidal Sassoon's School in London, his hands were the "the ones to book".  Graduating from the Academy, he then worked for "Antoine de Paris" on Dover Street, London and then went on to "French of London" at the Mayfair Hotel.  His love of travel and adventure took him to South Africa, sailing to Cape Town where he worked at the Mount Nelson Hotel for a season, still working his glamour into the heads of celebrities who flew in to consult.
Upon his return to the UK he joined the famed "Dorothy "Grey Salon". In 1973 he joined Glemby International and became a member of the Creative Team, continuing to travel the world, teaching & creating hair design for international fashion shows and brands. However, the invitation to travel extensively was still to come which changed his career forever. His most famous client he met when she was just 17. Nobody yet would know she would be Thee Most Photographed Woman in the world!  In 1981 he became the personal hairdresser to HRH Princess Diana, and at the same time running his salon in London's most prestigious Claridges Hotel, until he was requested to support Her Majesty, full time, for the next decade traveling by her side.
In 1991 he came to the USA as Creative Director of Clairol and the hairdresser to Miss America, Caroline Sapp, in NYC.  The West Coast finally won him over in 1993 when he came to LA as the Fashion Director for Paul Mitchell Systems.  His clientele reigns with celebrities and models such as Elizabeth Taylor, Christy Turlington, Jane Seymour, Sophia Loren, Jerry Hall, just to name a few of the clients he had the pleasure of working because they were so "fun".
Richard Dalton lives between Laguna Beach California and Miami Beach Florida "doing" hair (as he quips with a smile), fashion photography, flying the world over for wedding and magazine covers, and commercials.  He also shares a love for helping people with hair loss with Samson Hair Restoration and is the US Ambassador for Philip Martin's Organic Italian Lifestyle Products. Richard still credits much of his styling success because of his mentor and friend, Alexandre Raimon, better known as Hair Dresser to The Stars, (Princess Grace of Monaco, Audrey Hepburn, & Lauren Bacall) "Alexandre de Paris".
He continues to keep his hands equipped with his favorite hairbrush, and his incredible sense of wit and humor, truly loving to give his gift of "do's"! Perhaps when you meet him, he'll share some famous AND infamous stories of his travels, that is, IF you get can it out of him! His love for people is his charm.  He makes everybody feel at home, comfortable and at ease, even at some of their biggest events, no matter WHO they are, because everybody is a STAR when in his company.
Video Gallery
HiRise Promotions Delivers PR